Benefits of Home Ownership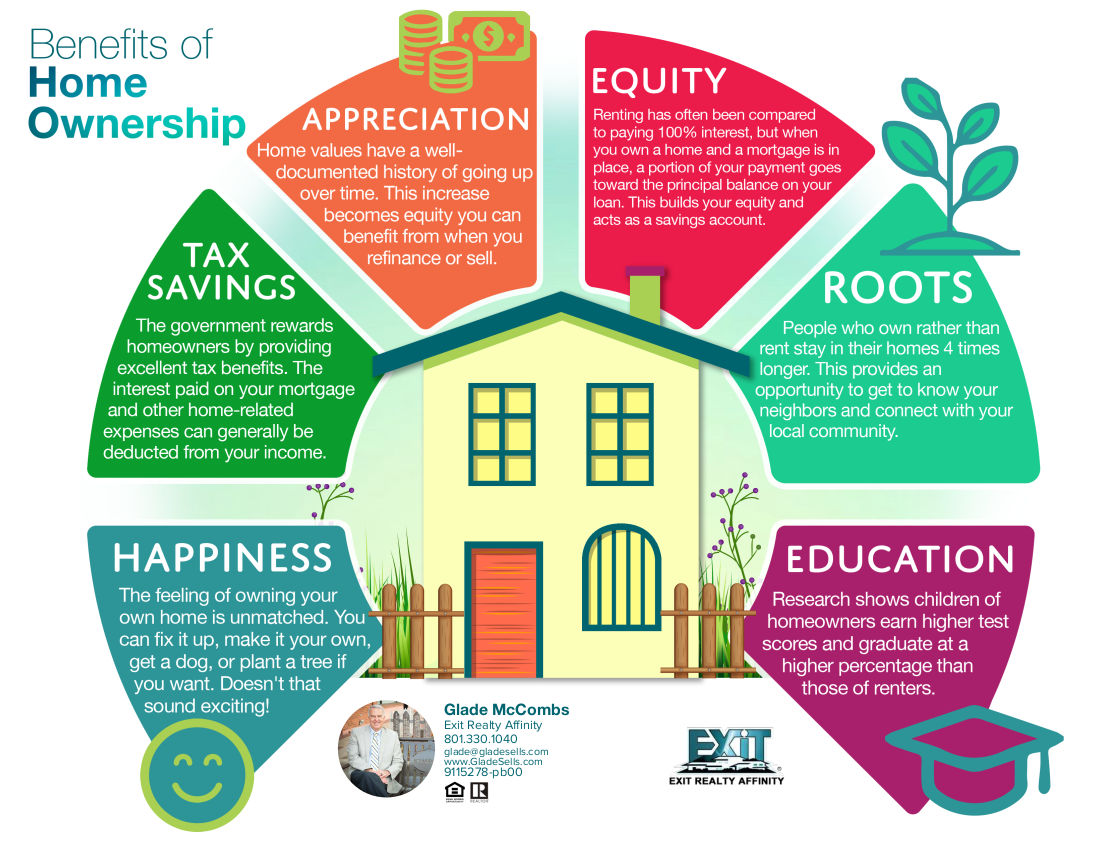 There are many reasons to own a home and at least 6 reasons that you should consider buying a home rather than renting a home. Owning a home provides a great foundation for your family and helps you build a nest egg for the future. The payments you make each month to rent a home could be providing equity in purchasing your own home.
According to the National Association of Realtors, 87% of home buyers work with a Realtor in finding a home. This is usually a free service to buyers and provides a great benefit as Realtors from EXIT Realty Affinity have access to the most properties and bring expertise and professional experience, even many properties that many Realtors are not aware of.